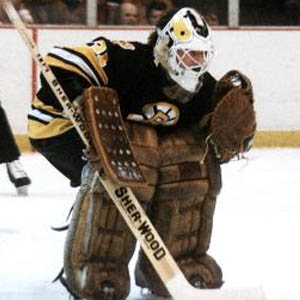 Marco Baron was a goaltender for the Erie Blades of the AHL, appearing in 2 games during the 1981-82 season. Baron appeared in 80+ NHL games for Boston, LA, and Edmonton, being credited with 34 wins in his pro career.
Baron has lived in Ticino,Switzerland ( Italian part) since 1985, came over to play, never left, and is married with 4 kids.

Marco works for generali Insurance Company, is coaching Jr hockey in Lugano Suisse, and works part time with local Suisse TV( TSI) , doing the play by play at the World Championships since 1998, and has worked 2 Winter Olympics, Salt Lake and Torino.
Contact info: